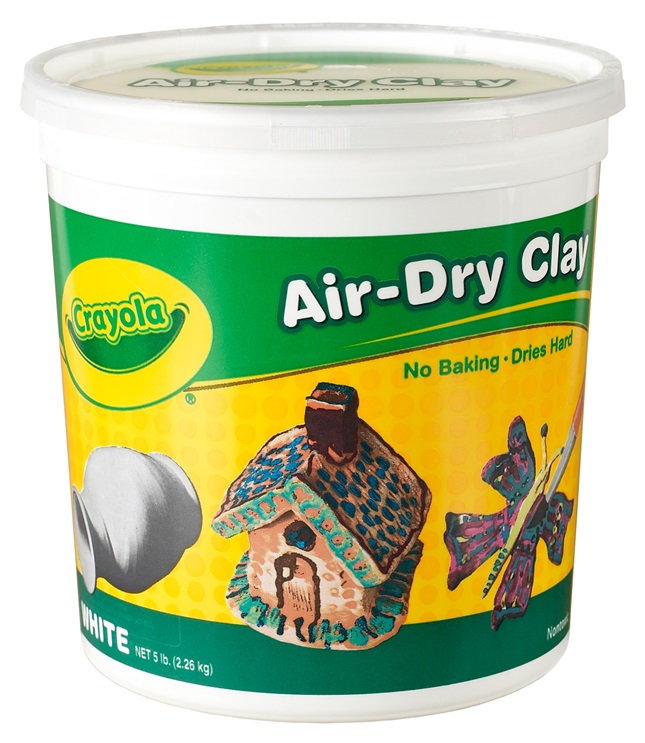 This is Crayola Air-dry clay. It is intended to be a material to keep children busy attempting to make ham fisted art. It is cheap and non-toxic. It cleans up easily with water. The tub is really good at keeping it from drying out. The internet arts and crafts folks hate it. They hate it because it frustrates anyone attempting to use it as one would polymer clay. Because it's real clay, and the rules are different.
This is ham fisted scenery made from Crayola Air-dry clay.
This is roughly half a tub worth of terrain. Or about $3 US worth. Turns out that damp paper towels make a great armature for simple cones. Wrap a sheet of clay around them, thwack it in layers with the side of a broccoli base, and wait about three days for it to dry.
You can see my thumbprint above the zombie's head.
It's fairly dense when it dries. Not as heavy as a real ceramic, but it doesn't wander on the table. I also coat it with Elmer's glue (PVA) after it dries as a moisture barrier. This would actually be a hell of a lot easier with a polymer clay like FIMO or Sculpey and a foil armature.